It's officially Veganuary and here at GoGetters we are partnered with some of the most creative restaurants that offer an amazing selection of vegan dishes! Throughout January we have been sharing some of our favourite vegan dishes provided by local restaurants in your town. Today let's carry on the series and explore the best vegan dishes in Bishops Stortford…
CARNE MEXICAN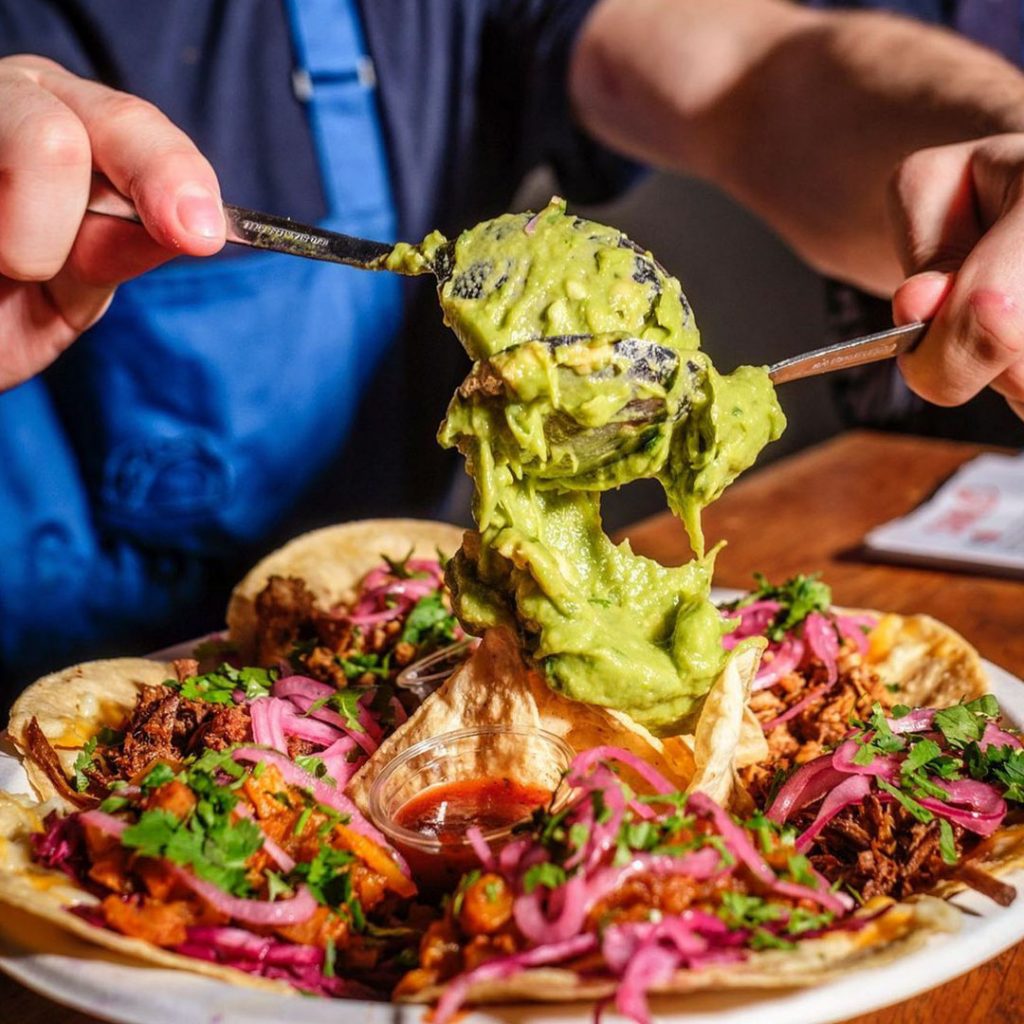 One of Hertfordshire's favourite Mexican restaurants located in the heart of Bishop's Stortford boasts some of the best vegan dishes that we deliver to your door through the GoGetters app. As 'the face of Mexican street food', they have created the 'Ancho sweet potato tacos' and 'Sweet potato burrito' that not only capture the true flavour of Mexico – but will be sure to capture your heart (and tummy) too!
DOUGH & CO.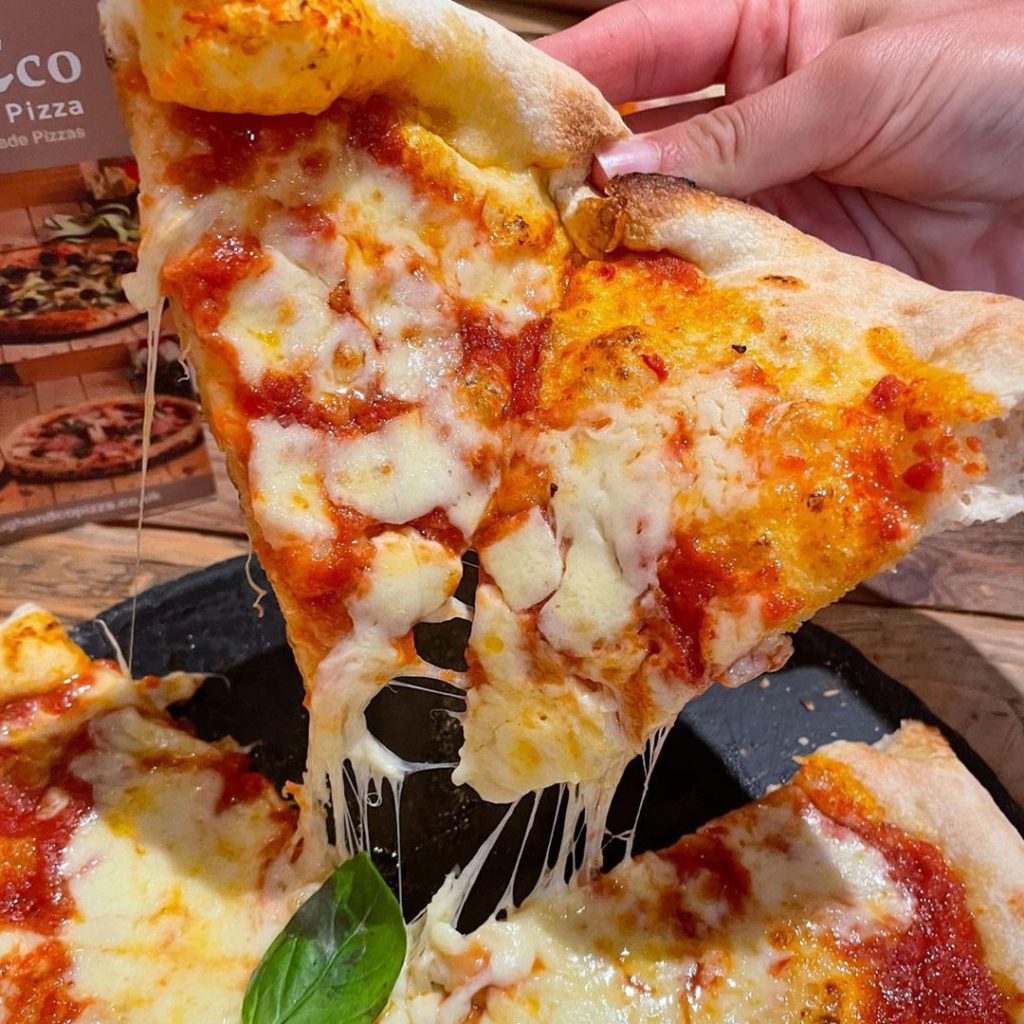 With ingredients sourced directly from Italy, 'Dough & Co' has a great menu of vegan options that reflect the quality of their produce. Tuck into a classic tomato 'Marinara Pizza' or branch out and try 'The Vegan One' – made with spring onions, mushrooms, sun blush tomato, spinach & vegan mozzarella. Add to your Italian feast with a side of fresh tomato Bruschetta or an avocado salad, this specially crafted menu is perfect for a cosy night in this January.
THE YEEROLOGIST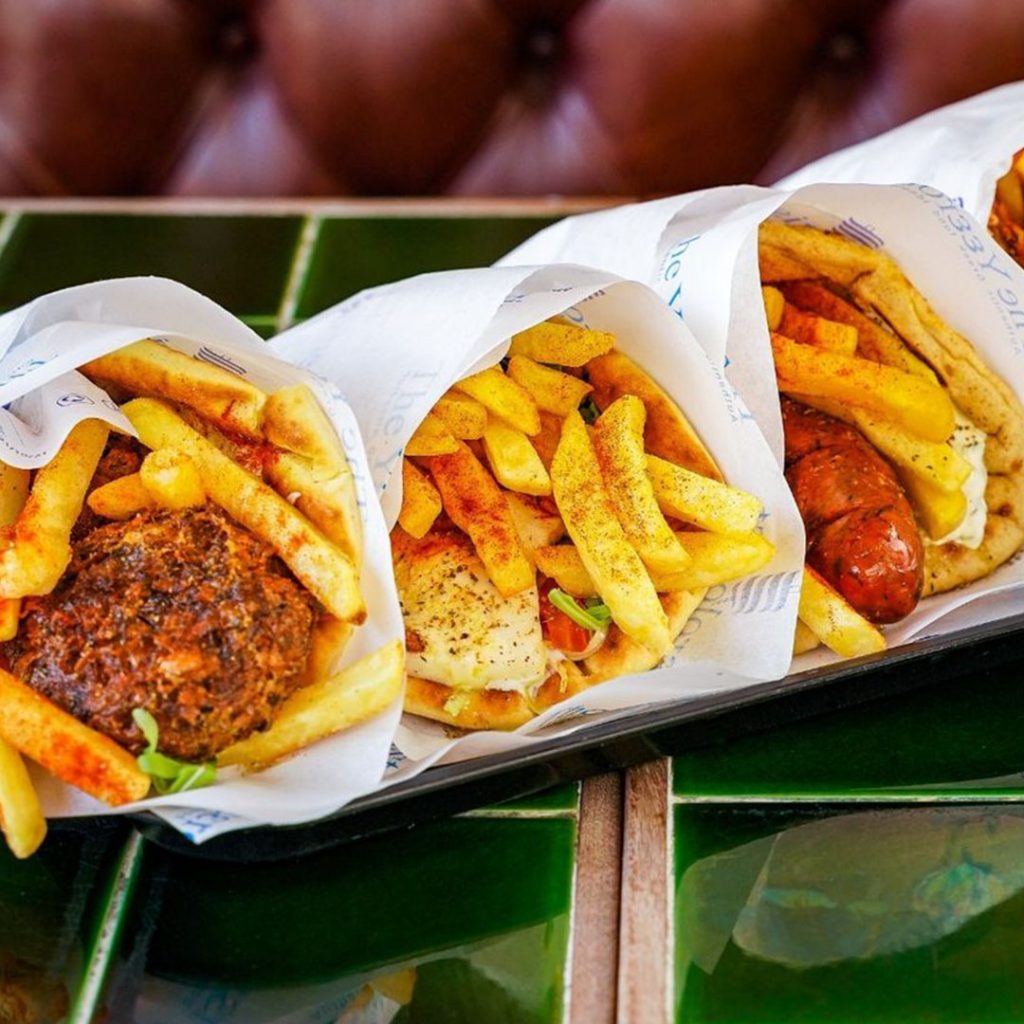 We understand that many vegan options often involve a whole lot of falafels – but not when you order from the Yeerologist! This Greek restaurant offers a beautiful 'Santorini Tomato Fritter' as either a pita or a wrap, dressed in a home-made Santorini five bean spread, lettuce, rocket, tomatoes, red onions, parsley, oregano, and chips. This simple yet authentic dish encapsulates the Greek flavour in a creative way that will definitely leave you wanting more!
PEACH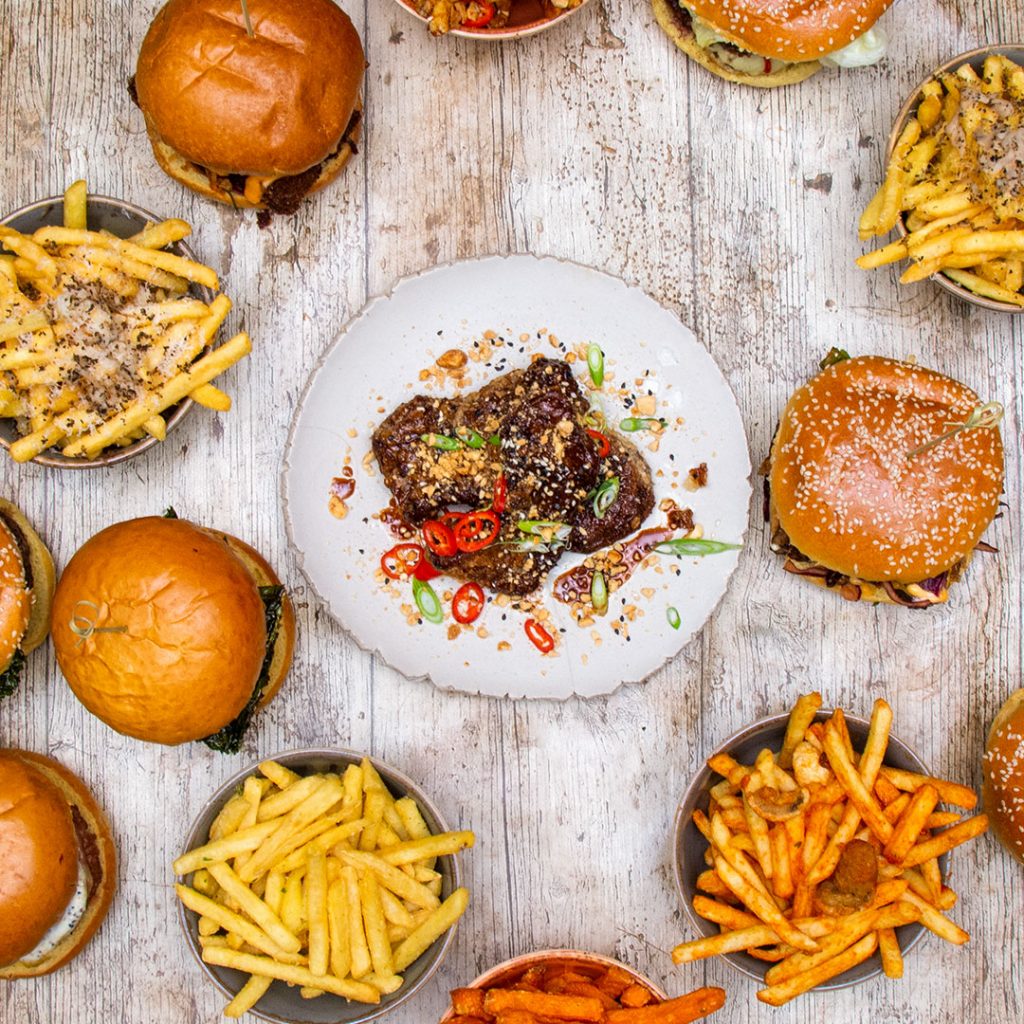 Located in the heart of Bishop's Stortford this new brunch spot has a fantastic vegan menu with some of the most creative recipes to satisfy your takeaway cravings! From the 'Truffle Burger' featuring a beyond meat patty and garlic truffle aioli, to the 'Asian Spiced Plant Pork-Rib Burger' made with an Asian slaw, siracha aioli and a teriyaki marinade, there is a dish to suit your every mood. If you fancy going all out – we recommend ordering a side of Korean 'chicken' wings, the plant-based calamari, or the parmesan & truffle fries!
DIRTY BUNS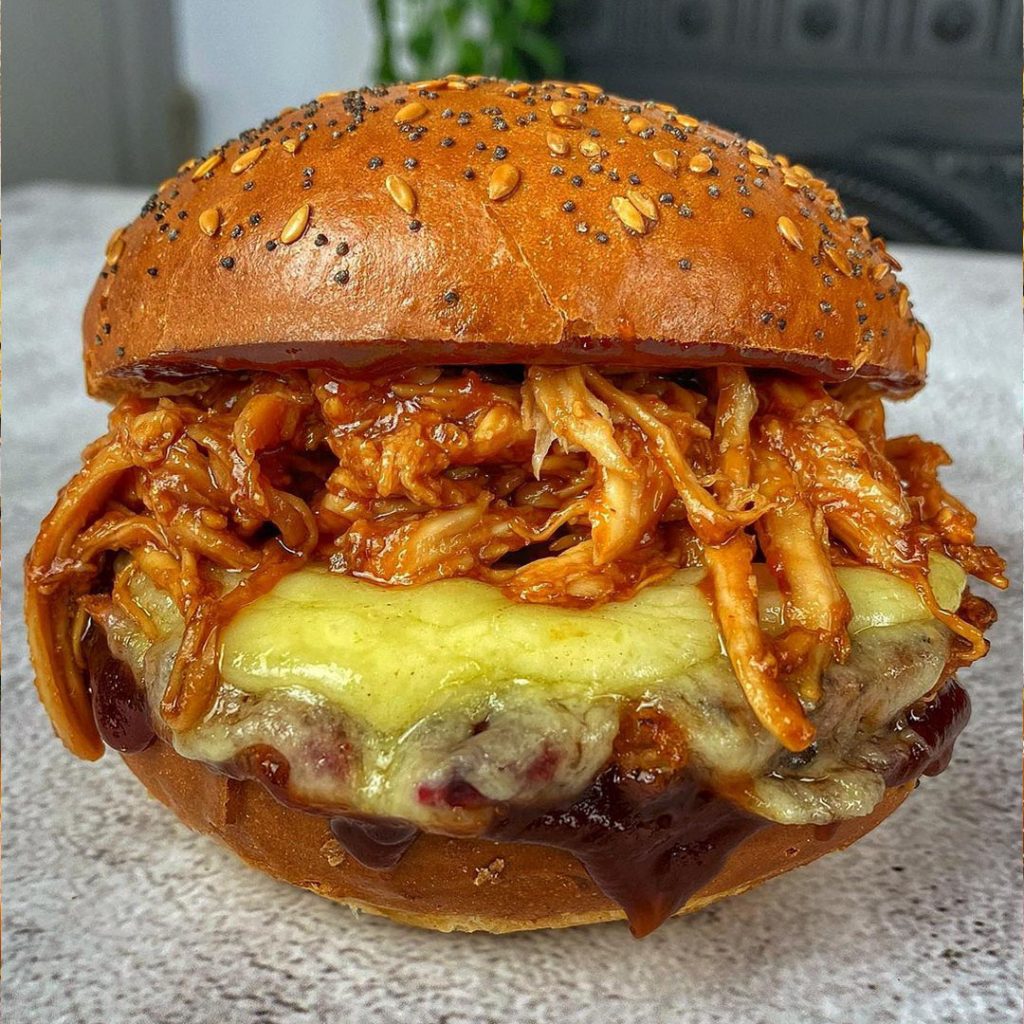 Possibly Herts and Essex's best dirty burger place brings to you 'The Redefined' vegan BBQ burger, made with a vegan steak burger, BBQ jackfruit, guacamole, gherkins, red onion, pickles, and BBQ sauce – arguably one of the best vegan dishes in Bishops Stortford. This vegan stack is a real treat alongside the new 'Curried Dirty Fries' that are a hit even with non-vegan customers. This sharing dish features Spiced plant-based beef, madras curry mayo, mango, spring onions- you choose you will not regret ordering in this BBQ feast!
PETRUCCI'S PIZZA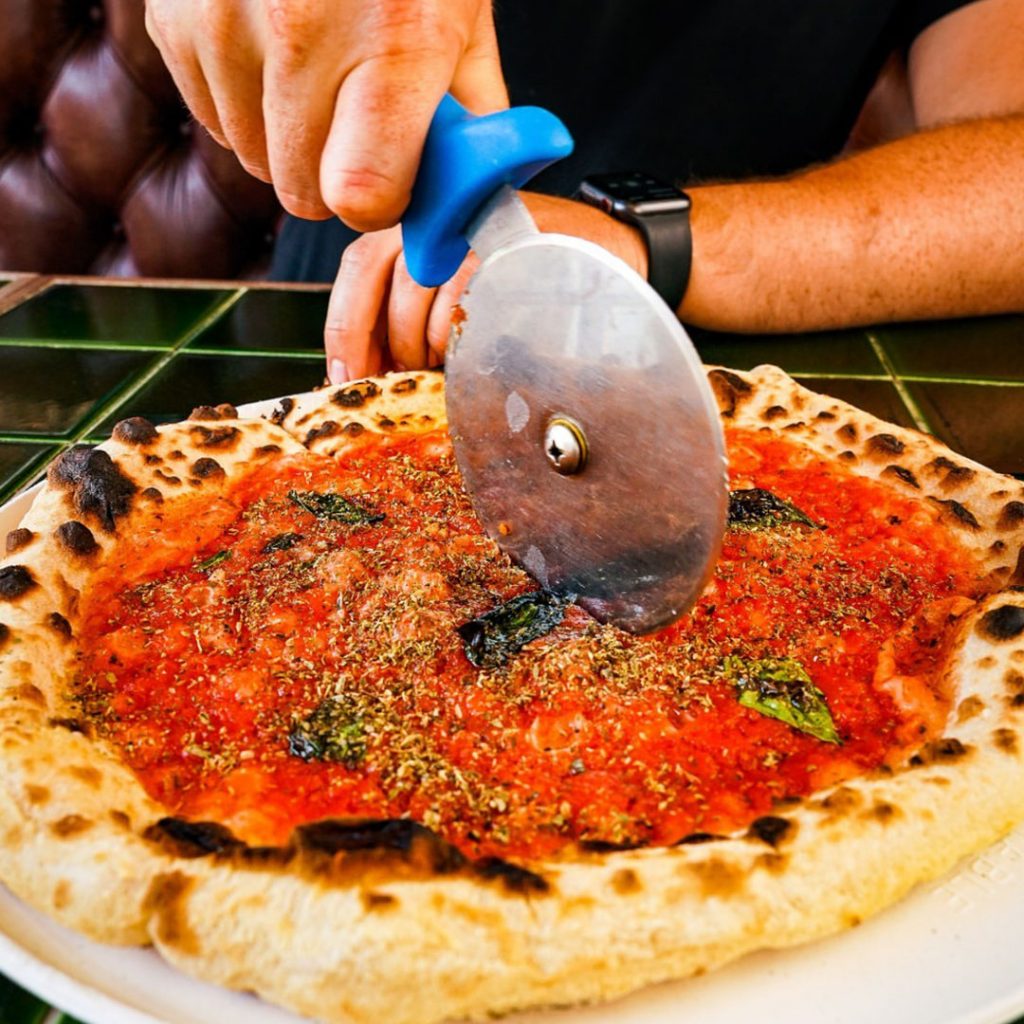 Offering authentic stone baked Neapolitan pizzas, Petrucci's has a delicious selection of pizzas all made with the finest vegan ingredients. The 'Valentina pizza' made with vegan mozzarella, wild mushroom, truffle oil and fresh basil is a fan favourite alongside the 'Veggie full house' that features Fiordilatte mozzarella, organic tomato sauce, fresh spinach, black olives, fresh mushrooms, and artichokes. Don't just take our word for it – order a delivery this Veganuary and find out for yourself!