2022 has been a year of great successes and milestones for us here at GoGetters, as we have ventured into new towns and built many solid relationships with our partner restaurants it's time to find out what you loved to order! From banging burgers to amazing fried chicken we have finalised our hall of fame, showcasing the top 10 takeaway dishes ordered in 2022!
10) KATSU CURRY – MR TANAKAS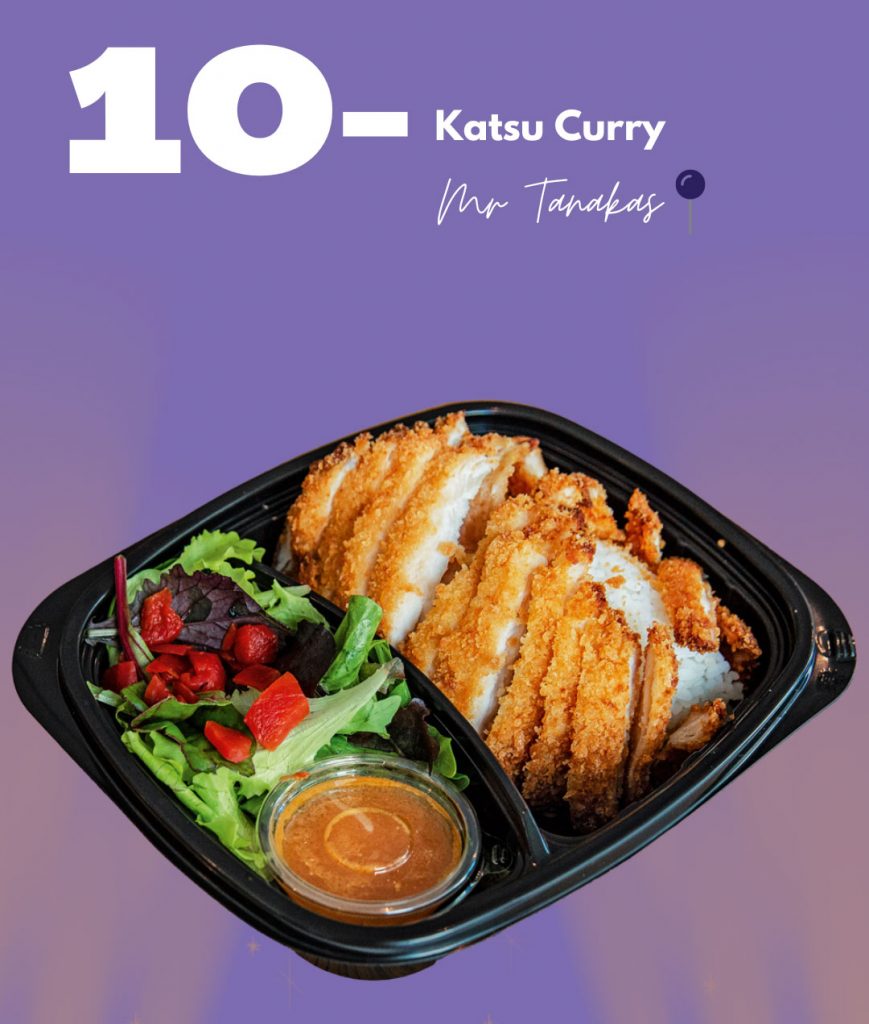 In tenth place we have the Japanese classic 'Chicken Katsu Curry' from Mr Tanakas in Hertford, one of our most popular restaurants serving authentic Japanese cuisine. This delicious dish is made fresh and delivered with a side of rice, pickled cucumber & curry sauce – all for just £12.50 via the GoGetters APP!
9) LARGE COD – CJ's FISH & CHIPS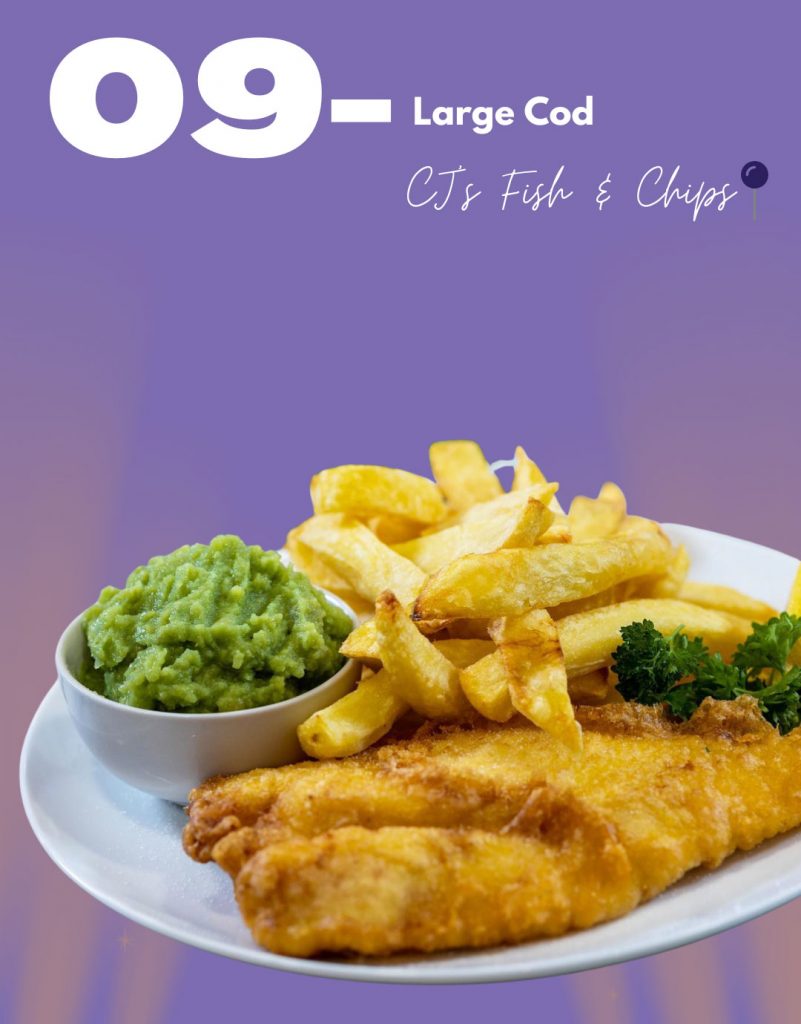 You just cannot beat a classic British fish & chips! – and it's clear that you feel the same as the large Battered Cod from CJ's Fish & Chips in Harlow, ranks in ninth place in our 2022 hall of fame. This British staple is described as a generous portion of boneless, skinless and always premium quality cod fish, lightly coated in our crispy batter.
8) MARGHERITA PIZZA – PROOVE PIZZA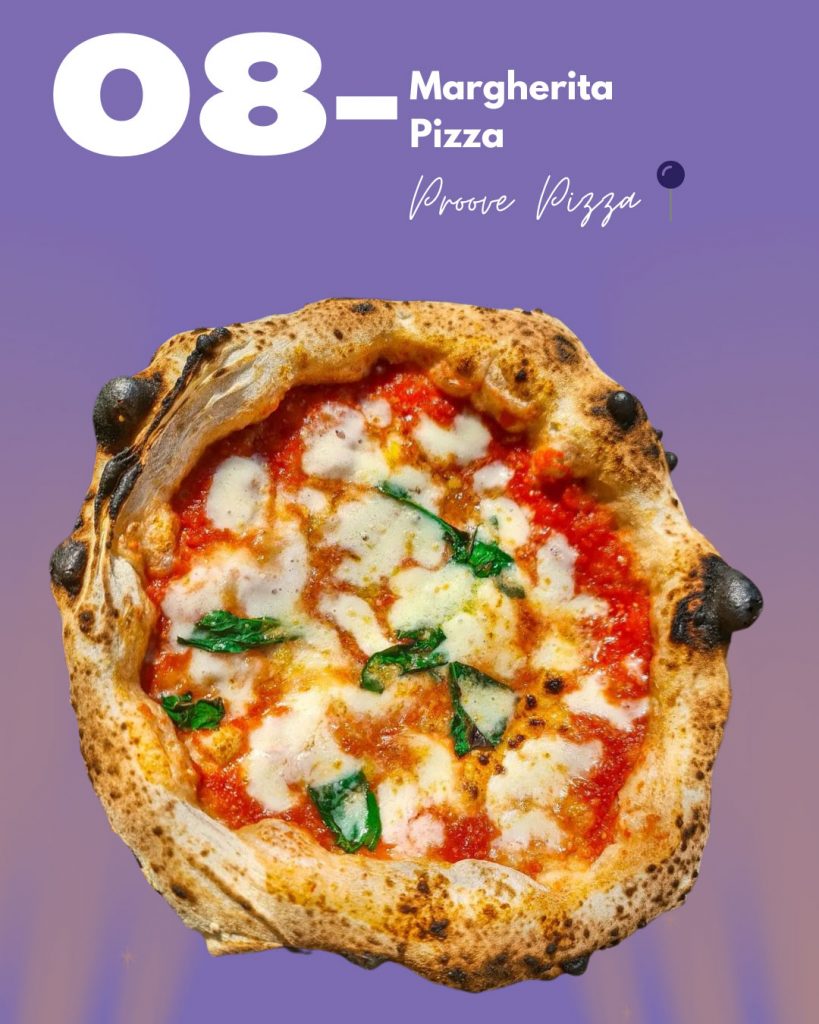 In eighth place we have the Margherita Pizza from Hertford's favourite Italian restaurant Proove Pizza. Serving authentic Neapolitan pizzas and small plates, you will be guaranteed to order after trying this classic dish. Made with San Marzano D.O.P. tomatoes, mozzarella, fresh basil and extra virgin olive oil you will be transported to the streets of Naples for just £10.30!
7) CHICKEN SHISH KEBAB – FLAMES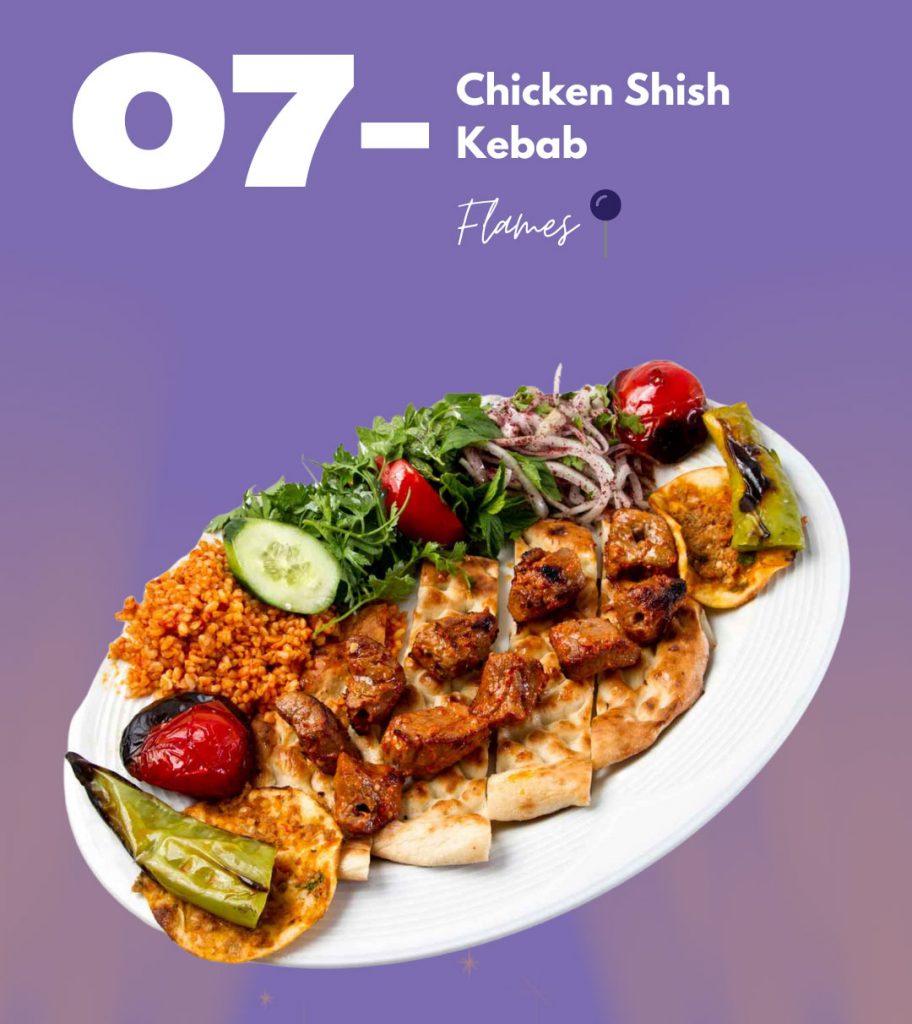 Flames Pizzeria and grill in Dunmow has been one of the most popular restaurants overall in 2022 – and for good reason. The quality of their recipes sets them apart from your typical 'kebab shop', which is why their Chicken Shish Kebab has earned them the seventh spot on our 2022 hall of fame ranking. Marinated in extra virgin olive oil, cubes of chicken breast grilled on a skewer over charcoal 100% fat free, served with a pitta and only £10.80.
6) THE CAWSBURGER – CAWSBURGER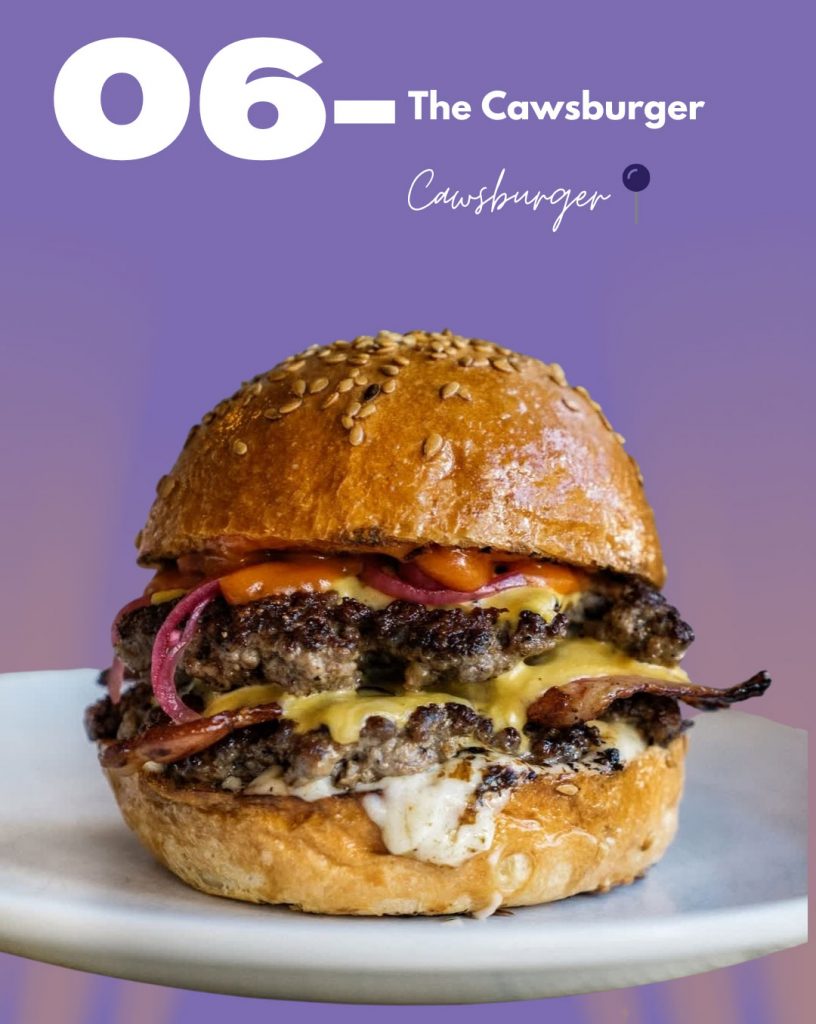 Snagging the sixth spot in our list of the top 10 takeaway dishes of the year is Hitchin's favourite burger spot Cawsburger with their signature 'The Cawsburger' a 4.5oz aged beef patty, burnt butter mayo, ketchup, mustard gherkin mash, American cheese and a demi brioche bun. This signature dish is the ultimate 'dirty burger' that is guaranteed to hit the spot every time!
5) CHICKEN CHOW MEIN – KING DU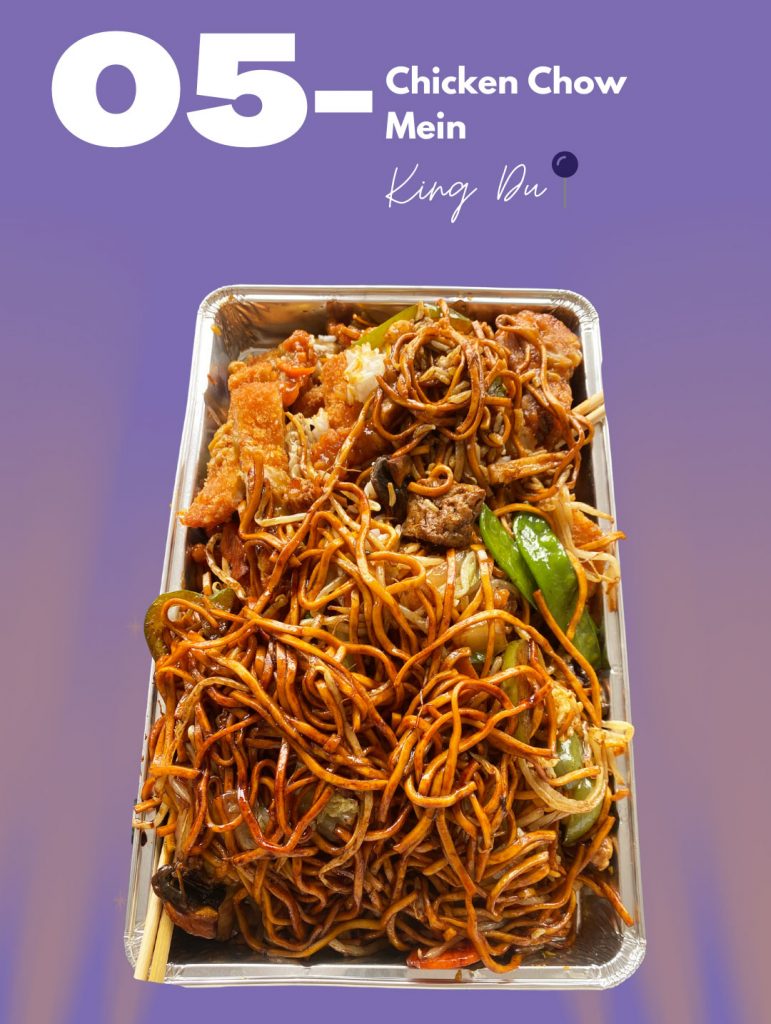 In fifth place is the classic Chicken Chow Mein dish from one of our most esteemed partner restaurants, King Du in Harlow. Offering fine Asian fusion cuisine King Du has been one of our most popular restaurants for many years now, their quality and impeccable operations ensure that your meal is 10/10 every single time.
4) THE BIG STACK – TWO TWO'S KITCHEN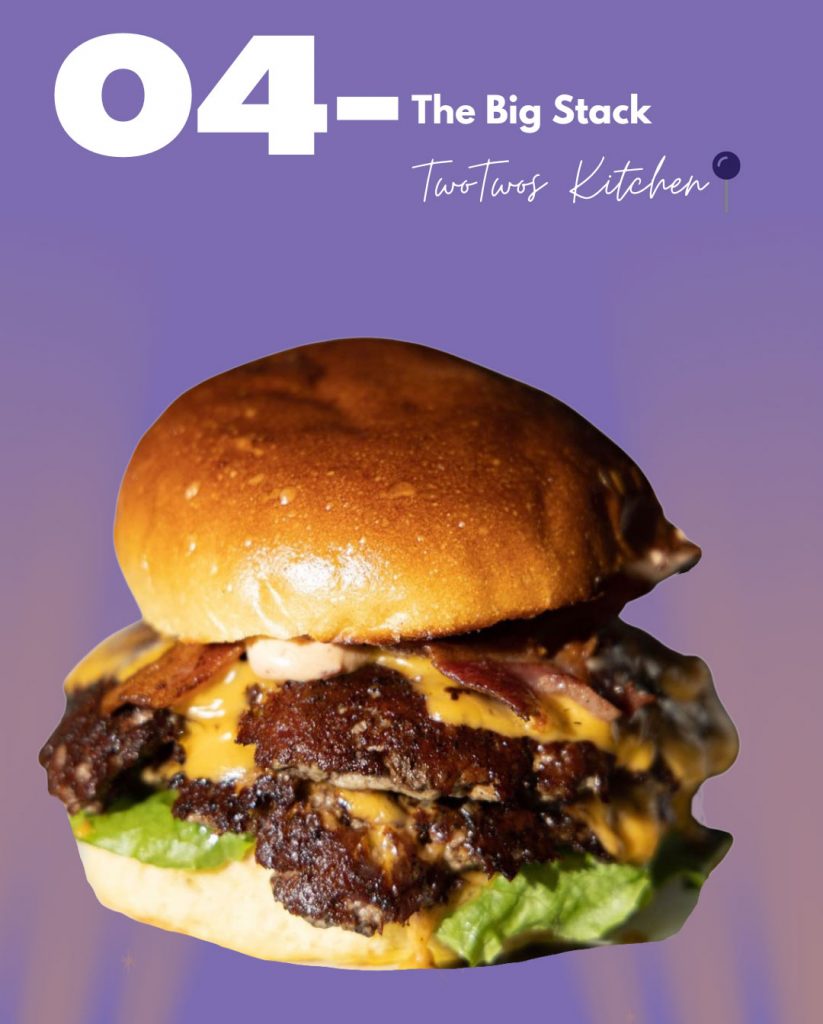 'The Big Stack' from Two Twos Kitchen in Hertford is one of those dishes that you will crave time and time again – the delicious burger lives up to its name with two 100% Aberdeen Angus smashed beef patties, gherkins, onions, two rashers of bacon, cheese, lettuce and twos twos mac sauce.
3) CANTINA FRIED CHICKEN BURRITO – CANTINA CARNITA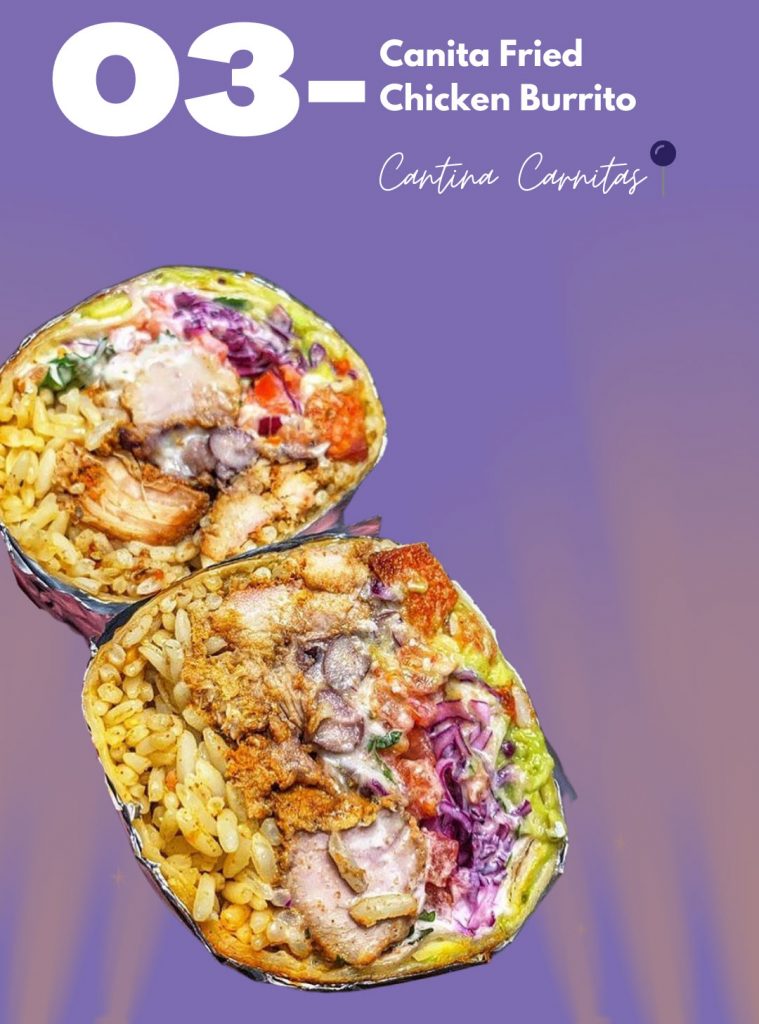 Cantina Carnitas Tex-Mex restaurant is home to the third most popular dish of 2022, 'The Fried Chicken Burrito' a flour wrap filled with Cantina's secret fried chicken recipe, roasted red pepper rice, black beans, crunchy slaw and salad. The quality and flavours in this dish speak for themselves as Cantinas Carnitas chefs make each burrito fresh and with the finest ingredients- and for just £7.70.
2) FOXY FRIES – FOXY WINGS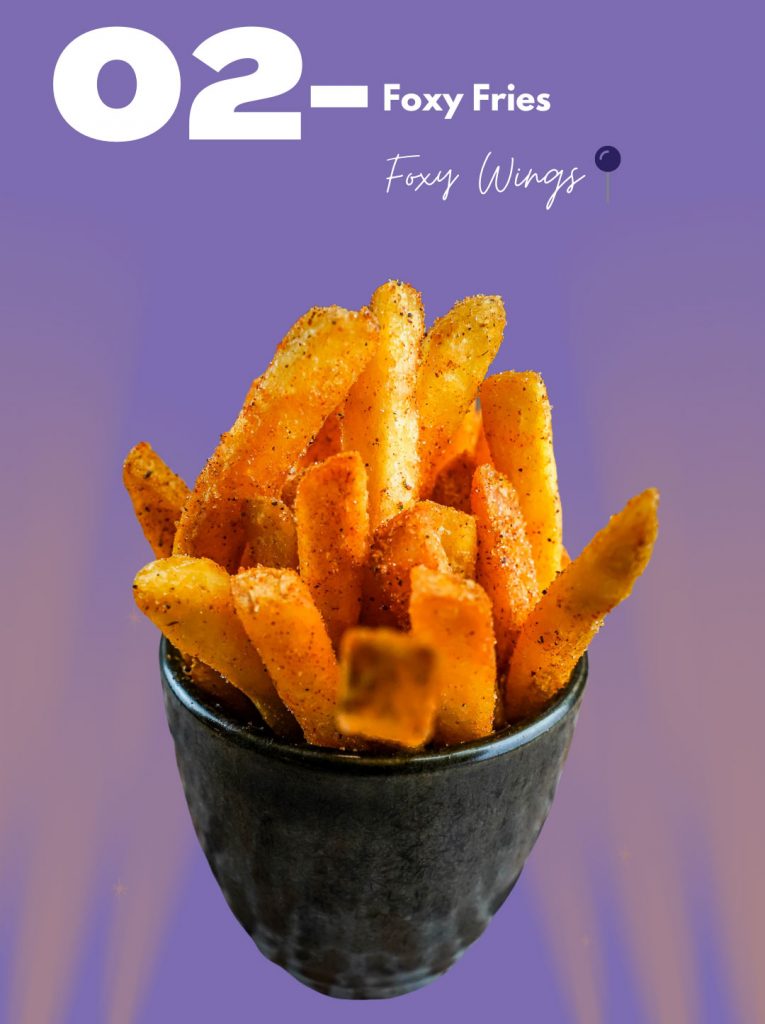 The second most popular dish in our 2022 hall of fame, is a side dish that has stolen the show. 'Foxy Fries' from Foxy Wings in Bedford are a moreish potato fry, tossed in their signature 'foxy spice', which is a salty yet zingy seasoning that has changed the side order game. At just £4.10 a portion you will never order a regular fry again!
1) BAD BOY Q – CHICKEN GEORGE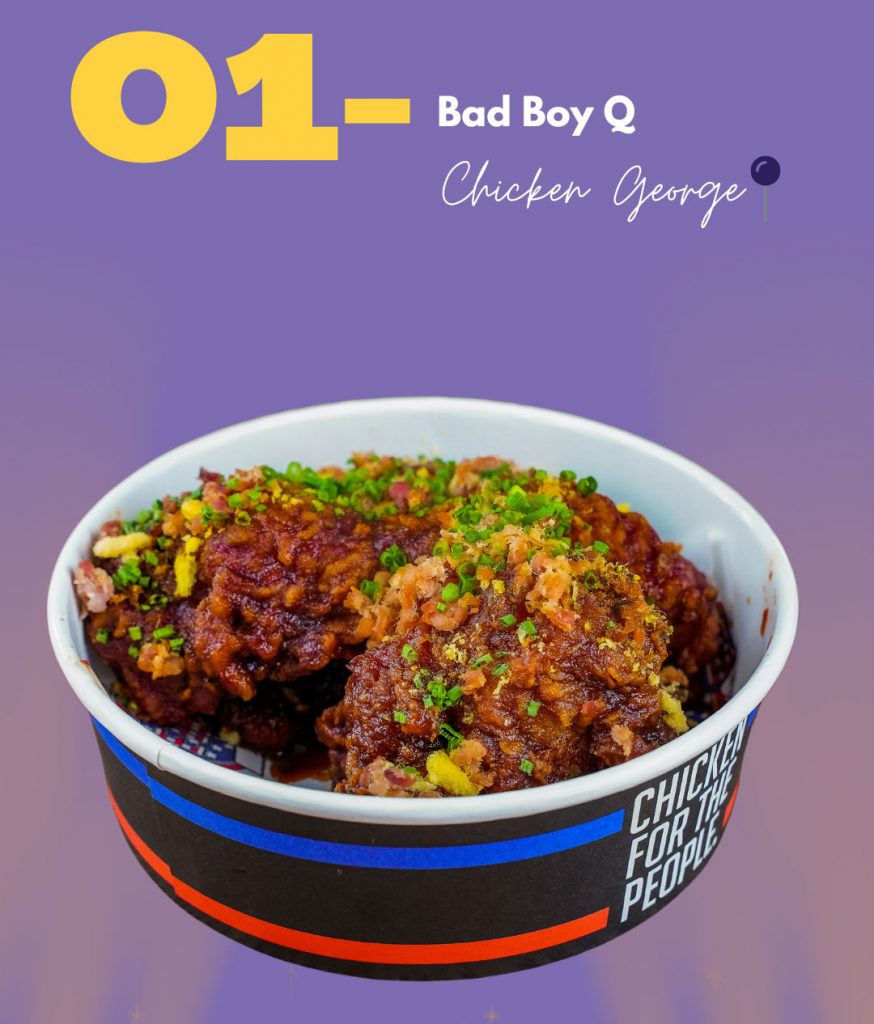 The winner of our 2022 hall of fame goes to….'The Bad Boy Q' chicken strips from Chicken George! Not only has Chicken George been the 'most ordered from' restaurant across both of their Hitchin and Bedford branches, they have taken the cake when it comes to the most popular dish ordered across ALL of our towns in 2022. The Bad B Q strips are coated in honey bbq sauce then sprinkled with bacon bits and crushed frazzles – if you want to see what all of the hype is all about, download the GoGetters app and order a Chicken George today!