It's officially Veganuary and here at GoGetters we are partnered with some of the most creative restaurants that offer an amazing selection of vegan dishes! Throughout January we will be sharing some of our favourite vegan dishes provided by local restaurants in your town, from burgers to desserts, fried 'chicken' or pizzas. Let's kick off the series by exploring the best vegan dishes in Bedford…
FOXY WINGS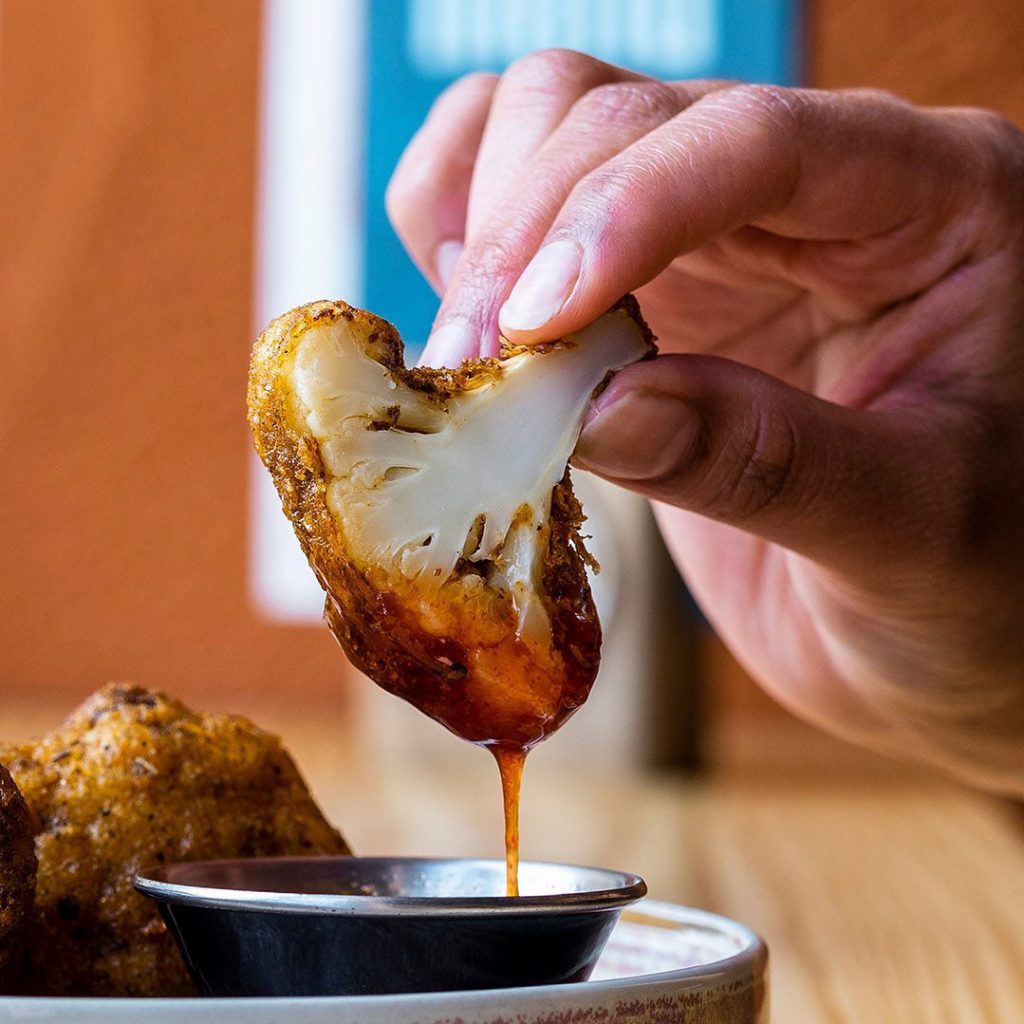 'Sauced up to the max' the town's favourite wings spot offers Vegan Cali-wings and they do not disappoint. Choose between 7 flavour variations, from their original 'Umami Tsunami' Takoyaki inspired sauce or a creamy aromatic 'Butter Chicken' these flavours take meat-free dining to the next level! Paired with the house special Foxy Fries, Pratima's Pakoras or Zingy Slaw, this will be a delivery that you won't regret.
HERD BURGER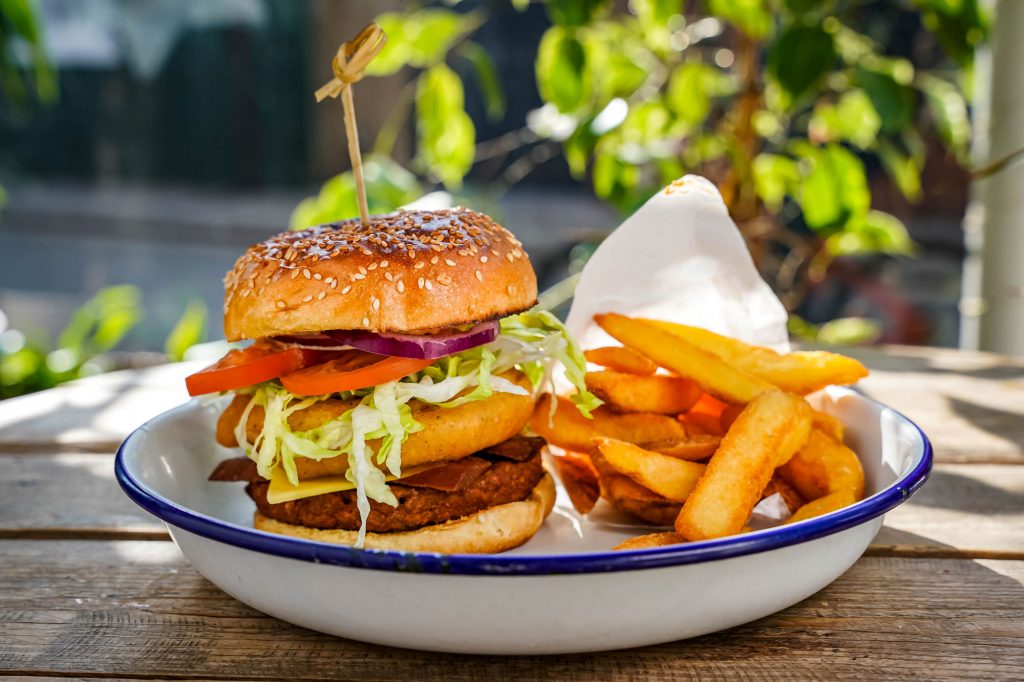 As one of our newest restaurant partners, HERD have earnt themselves a place in our '2022 hall of fame' due to the popularity of their delicious burgers, which is equally reflected in their range of vegan dishes. Tuck into an Asian inspired stack with the 'Bankock bad boy burger' or dive into the 'Vegan herd house special' for a classic cheeseburger. Complete your meal with a side of onion rings or rosemary and garlic fries, then you can thank us later.
CIBO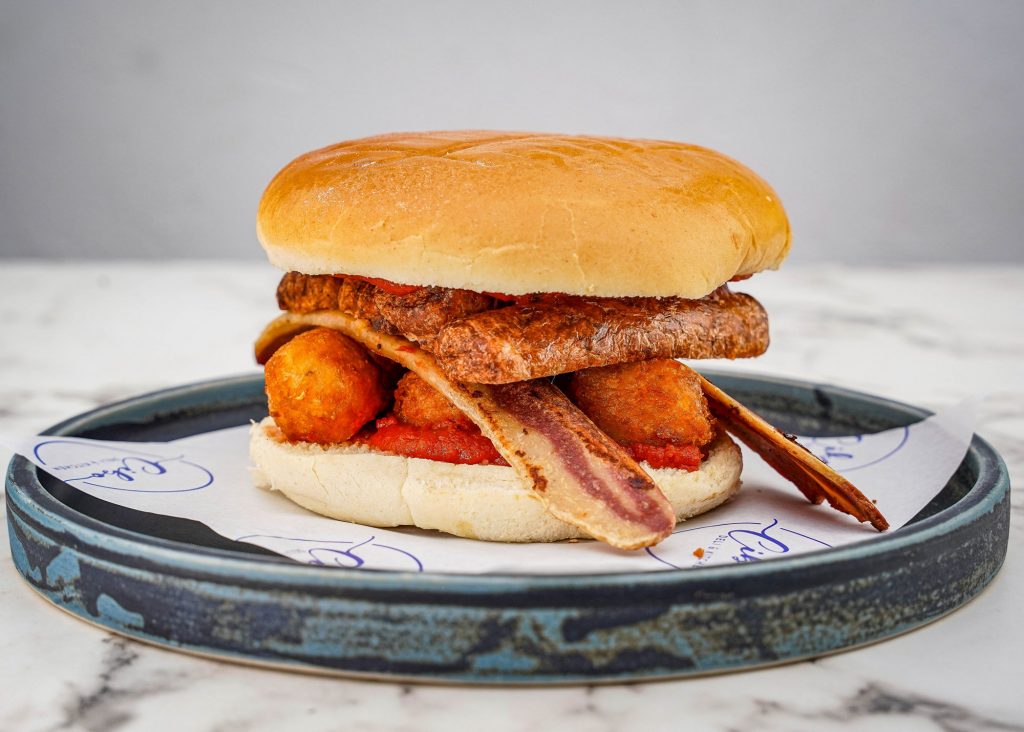 The authentic Italian delicatessen has put their passion for great food into creating these amazing vegan dishes, that will be sure to turn your Veganuary up a notch! CIBO's famous 'The Hangover' breakfast bap has been given a vegan spin, with tater tots, vegan bacon, mountain sausages and bloody Mary ketchup on a vegan bun – Now that could cure any hangover and is definitely one of the best vegan dishes in Bedford. The 'Vegan philly cheesesteak sandwich' is another fantastic adaptation of the Italian classic, made up of sliced portobello mushroom, sauté green peppers, and jalapeno topped with vegan cheese.
CHICKEN GEORGE JNR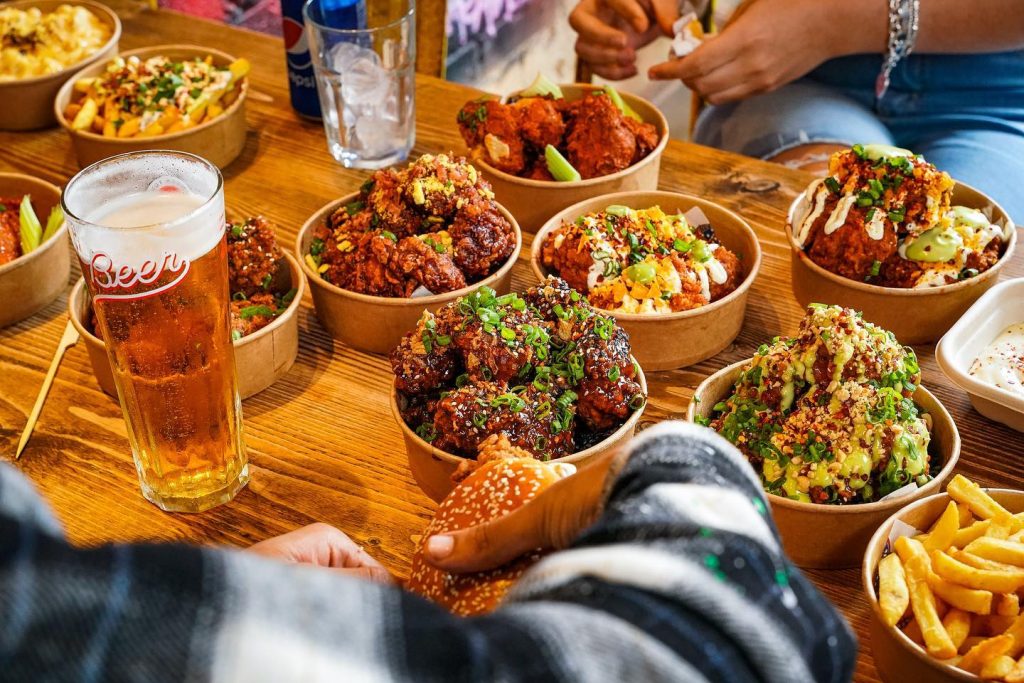 The award winning chicken shop has gone above and beyond to create the most delicious 'Chickless Chicken Burger' for all of you vegans out there. If you fancy something naughty this Veganuary look no further as this burger is a HIT with our vegan customers, available in sweet mango or fiery buffalo, filled with delicious salad and vegan sauce, you cannot go wrong with this one.
VEGGIE CRUSH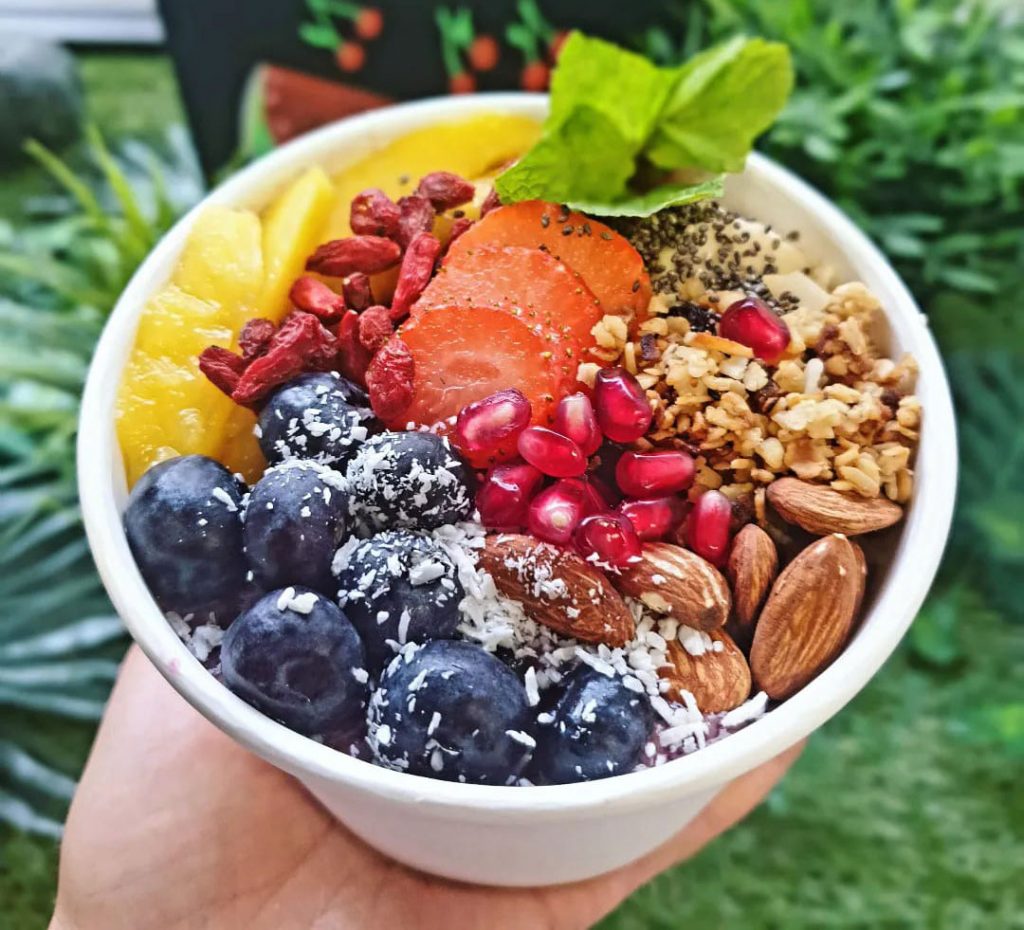 If you're craving a healthy option this January 'Veggie Crush' Bedford is the place for you, offering exclusively vegetarian and vegan dishes to suit your every mood. From fresh juices to homemade soups, Tofu noodle salads or Acai bowls, every dish is packed with flavour and nutritionally balanced so that you can feel good about ordering in! So if you need a quick pick me up, have a browse on the GoGetters website to discover the amazing fresh creations waiting for you to order.
PISTACHIO CAFÉ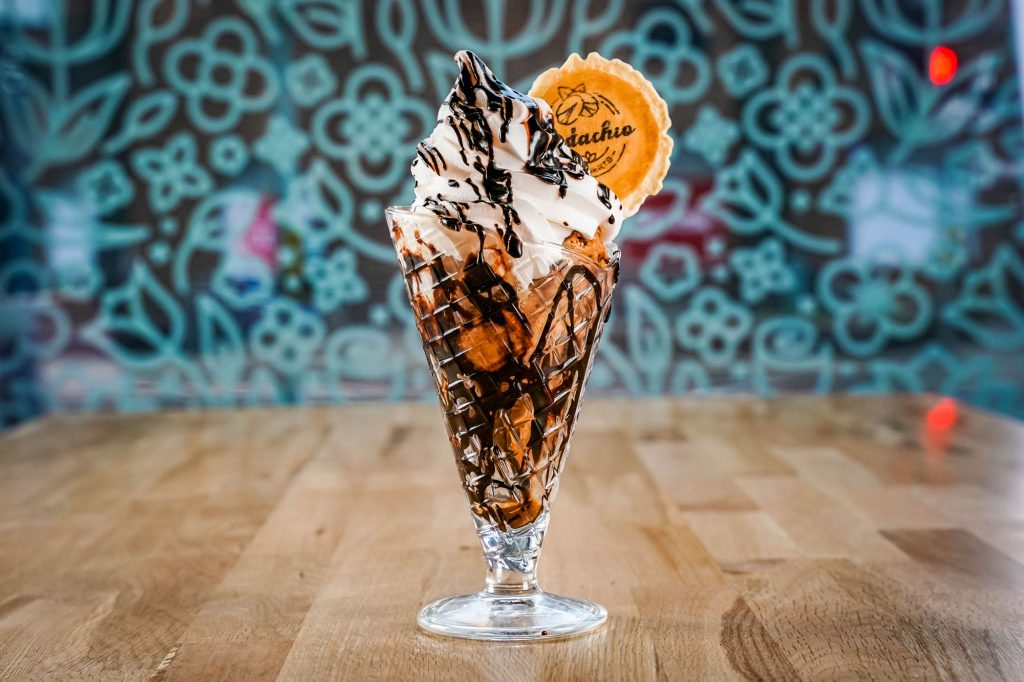 Fancy a sweet treat? Look no further as Pistachio café has one of the largest and most creative vegan menus that we offer here at GoGetters! Their 'desserts with a difference' motto reigns true with their delicious vegan sundaes. Loaded with sauce and toppings, you can choose between 'Mango Dream', 'Coffee Mocha', 'Berry Blast' and many more amazing flavours, but if sundaes aren't for you – no worries! You can also grab a range of waffles, cheesecakes, brownies or savoury treats that will be sure to hit the spot.